Germantown Country Dancers Presents
The Predominantly Playford Ball

Saturday, December 7, 2019

With music by Bare Necessities
SAVE THE DATE!
The 2019 GCD Playford Ball will be Saturday, December 7 at the St. Thomas Malankara Church, Philadelphia, Pennsylvania. The program of dances will be posted here when it gets chosen during Summer 2019. Registration will begin on or about September 1st. Save the date, and plan on joining us!

Photo by Rachel Winslow
For video demonstrations made for past balls, click here
Evening dances will be talked through, not walked or prompted. Registrants will receive instructions for all the dances.
Schedule of Events
Ball Review Session: 2:30 PM – 5:00 PM
Dinner: 5:30 PM – 7:00 PM
Predominantly Playford Ball: 7:30 PM – 11:30 PM
Music: Bare Necessities
Details
Admission is by pre-registration only.
Location: St Thomas Malankara Orthodox Church, 1009 Unruh Avenue, Philadelphia, PA, 19111
Questions?
Ball Chair: or call 1-215-643-4397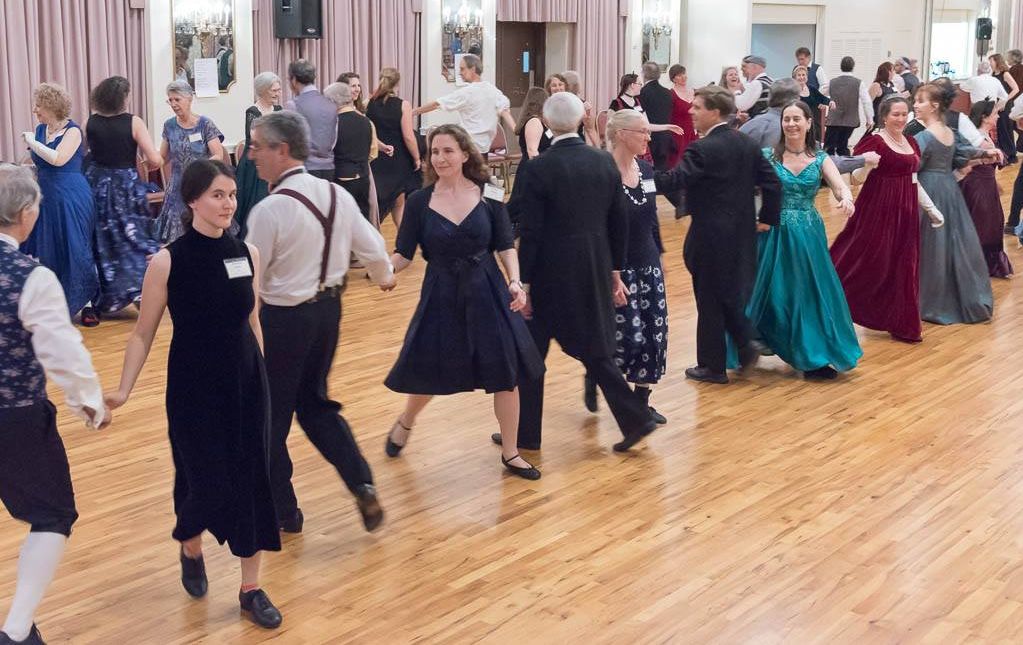 Photo by Rachel Winslow