Germantown Country Dancers Presents
The Predominantly Playford Ball

Saturday, December 7, 2019

With music by Bare Necessities
SAVE THE DATE!
The 2019 GCD Playford Ball will be Saturday, December 7 at the St. Thomas Malankara Church, Philadelphia, Pennsylvania.
Registration will begin on or about October 1st. Save the date, and plan on joining us!
The program of dances will be chosen from: After Dinner Maggot, Alice, Bury Fair, The Costumer's Delight, Easter Thursday, The Goose & the Gridiron, Gypsy Round, Helena, The Homecoming, Jack's Maggot, Jovial Beggars, Laurelhurst, Mad Robin, Old Wife Behind the Fire, Pluck Me a Fig, Queen's Jig, Somerset Square, Sun Assembly, True Kit, Winifred's Knot

Photo by Rachel Winslow
For video demonstrations made for past balls, click here
Questions?
Ball Chair: or call 1-215-643-4397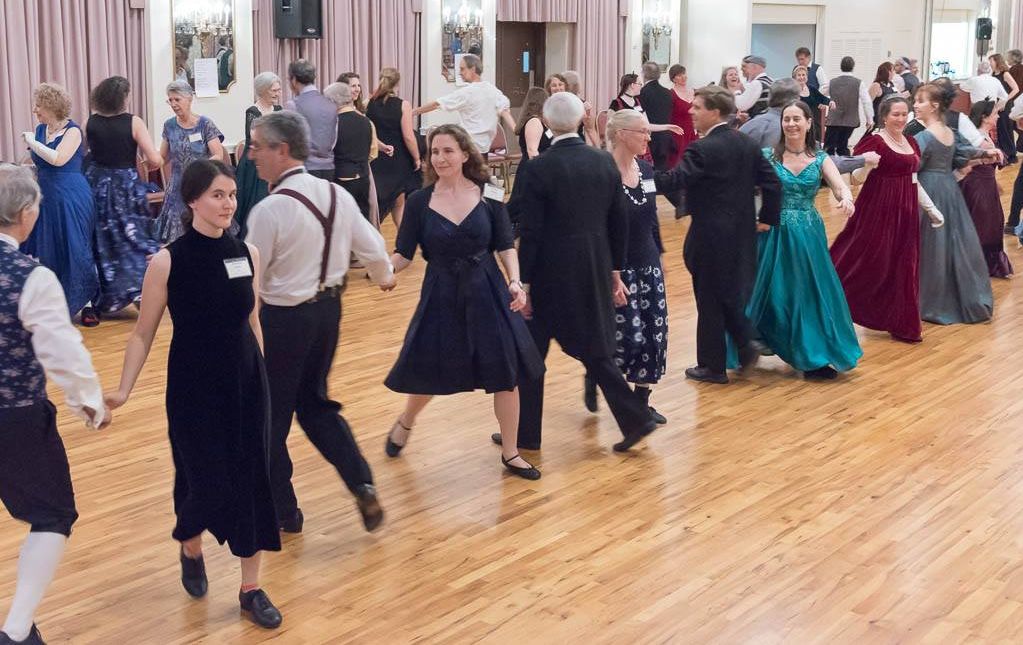 Photo by Rachel Winslow