What is English Country Dancing?
English Country Dancing is social, community dancing. Dancers take a different partner for each dance of the evening, and join a "set" of couples. Each couple dances a series of figures with another couple, then repeats the same figures with each couple in the set. There's minimal footwork: If you can walk you can dance!
If you've seen Jane Austen movies, then you've seen English Country Dancing. One of the pleasures of this kind of dancing is that you interact with everyone in the room. Dancers are encouraged to be attentive to each other as well as to the dance patterns.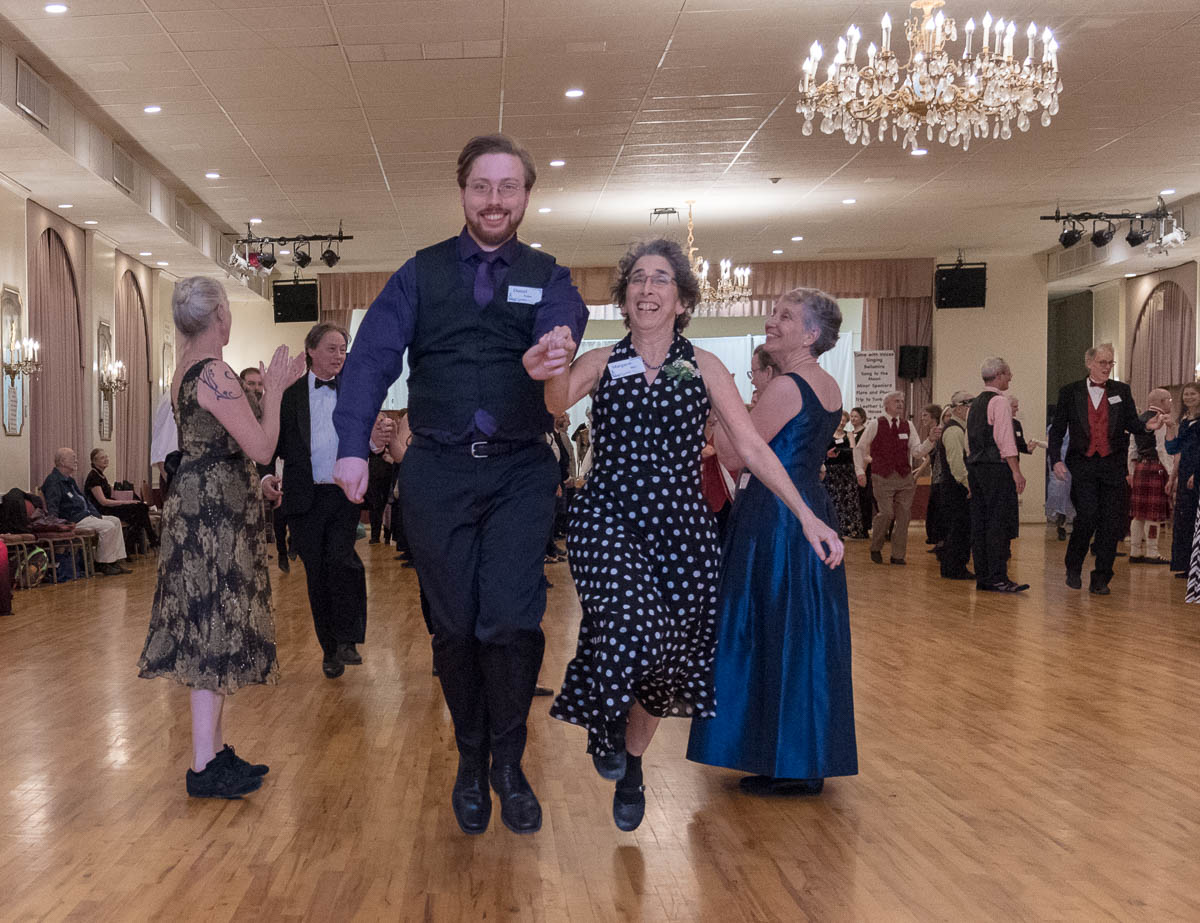 photo by Rachel Winslow

Our repertoire includes dances popular in 1650 all the way up to dances written this year. Some are elegant, some rowdy, some romantic, some playful. Each dance has its own tune. Often the first thing that attracts people to English Country Dance is the splendid live music.
New people are welcome any time. We have new people nearly every week.
7:30pm We give a 20 minute orientation before the dance -- reviewing basic figures and terms.
No partner needed.
Wear loose, comfortable clothes
Wear flat shoes that won't skid or stick on a wood floor.
If you live in the Philadelphia area or are traveling through, we hope you will come enjoy dancing with us. The Country Dance and Song Society website can help you find dances in other communities.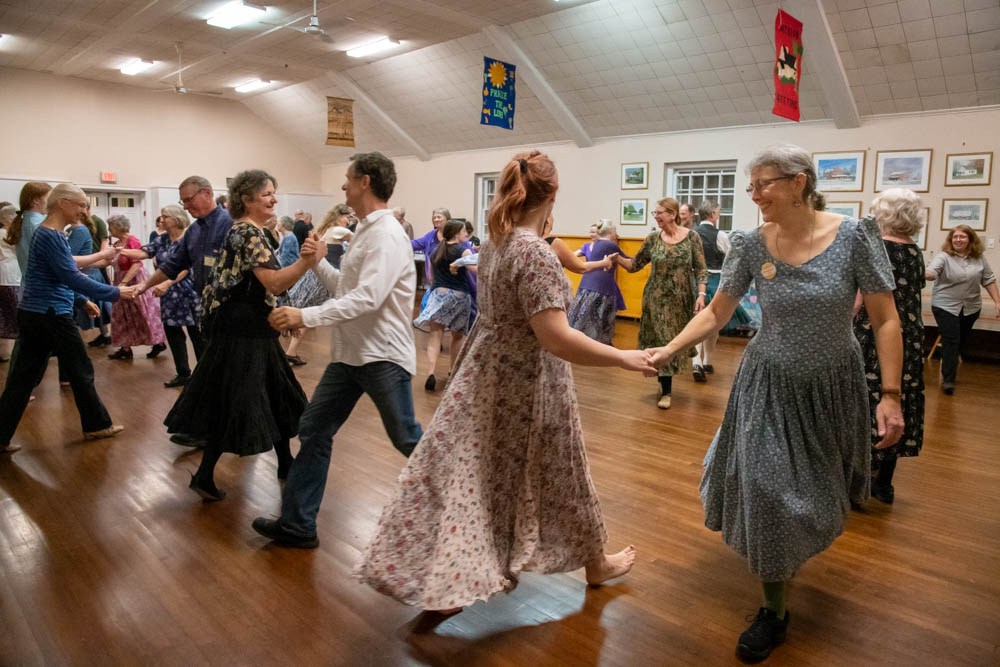 photo by Jano Cohen